Fit At Every Size- Panel, Flow & Networking
Headed out to the city today to attend the Fit at Every Size panel discussion & flow class. The event was sponsored by Fit 4 All, a non-profit that brings wellness activities to schools, shelters and other community spaces.
Before I got there- caught this on 5th Ave:
Ok, then on to the panel. It was held at the Athleta studio, which is in the basement of their 5th Ave store. The panel description read in part "explore how to care for your whole self without focusing on diet or weight." The panelist were Akira Armstrong (seen below in the pink 'Pretty Big' sweatshirt), founder of the Pretty Big movement (@prettybigmovement); Holly Van Hare, health writer and co-host of Nut Butter Radio; Deanna Greene, owner of Shambala Yoga & Dancer Center in Brooklyn; and Colleen Werner, founder of #bopoBallerina. The discussion focused on what does body positivity mean and how do you manifest and maintain it?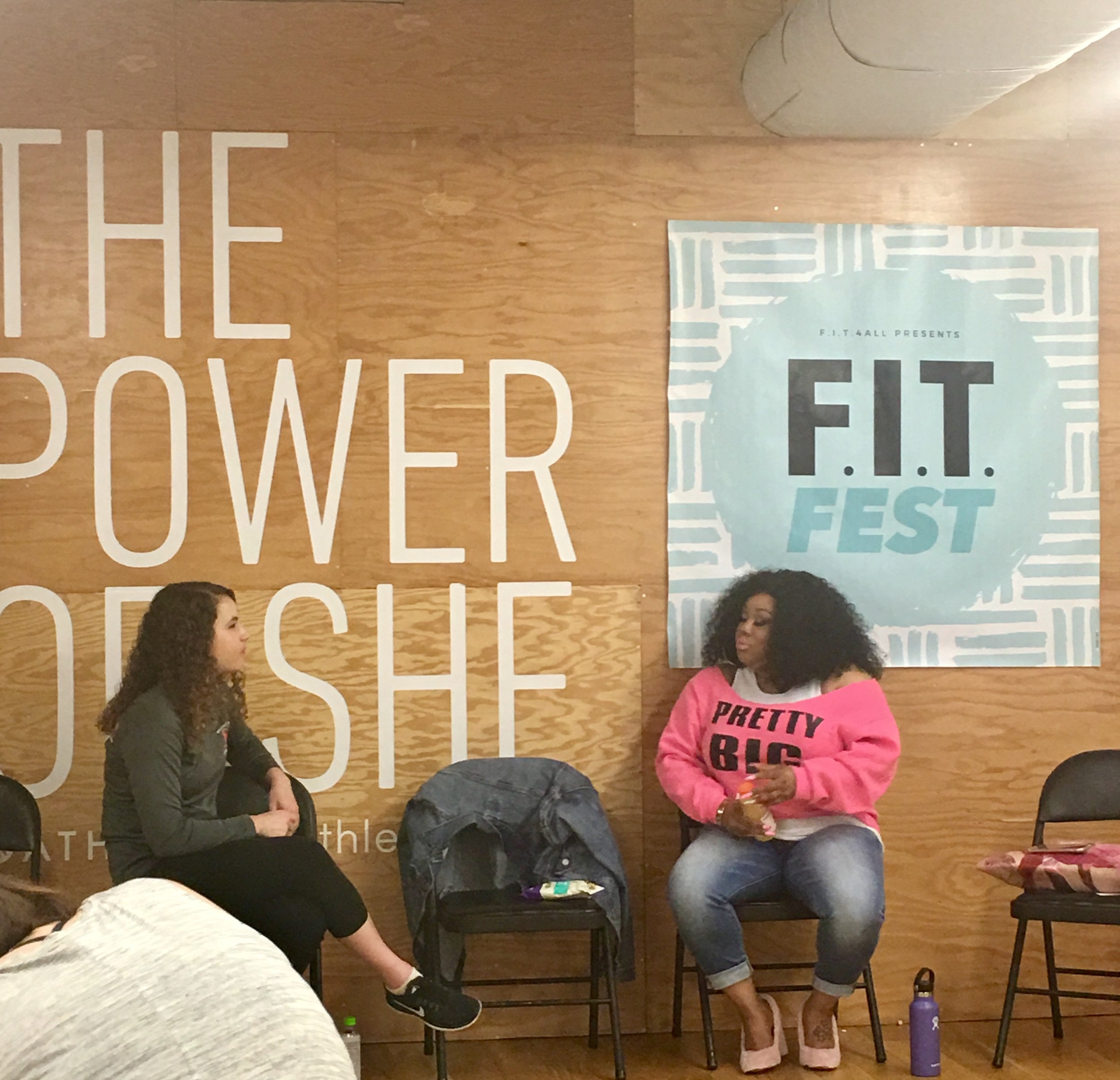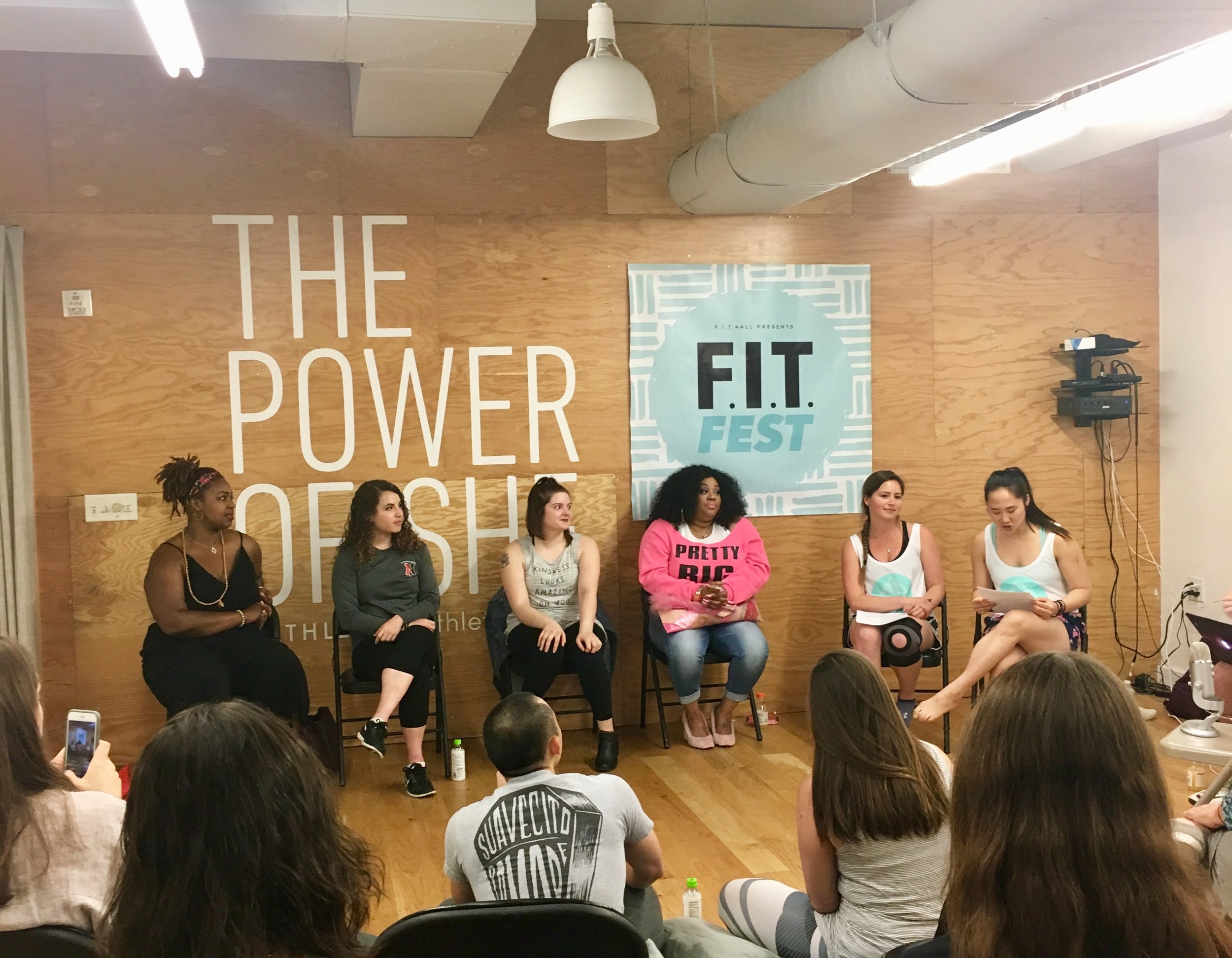 It was an interesting discussion and I really enjoyed hearing all the panelists' stories. My only gripe- which I did mention to one of the organizers- was the lack of any discussion of body positivity and age. All of the panelists were under 30, I think, certainly all under 40. And to be fair, I've had this gripe about other panels I've been to that cover similar topics (body positivity, inclusion, etc.). Yoga definitely has a big blind spot when it comes to people (women) over a certain age. I happened to have a great conversation with another attendee who was also one of the more 'mature' women there and she agreed 100%. Just because we're not 25 doesn't make us a. invisible, or b. unable. I'm all about this topic and I genuinely would love to convene a panel discussion on the topic. Someone hit me up if you want to brainstorm and make it happen. Everyone is going to get old, people. It's the great equalizer.
Ok, I'll get off my soapbox. The discussion was followed by class. The first half was a Buti yoga class, which I'd never done before but it kept turning up on my radar. It was more fun than I thought it would be. It's a combination of asana, dance and movement. It did feel a little aerobics-y but not in a bad way. I have to admit feeling self-conscious and uncoordinated- why must there be mirrors ever in any type of practice??- but it was fun. Athleta hosts a 1 hour free Buti class the first Sunday of every month, which I intend to go back to! There's also a Buti studio on Stanton Street that I want to check out.
The second part of the class was a lovely gentle practice that was a great cap to the day. Thank you to the Fit 4 All organizers, Caitie Corradino for the Buti class and Sophia Holly for the gentle class. I had a really fun time! Also thanks to the sponsors- Glutino, Pop Corners, Harmless Coconut Water, Kind and Insomnia Cookies (not pictured because I inhaled them).